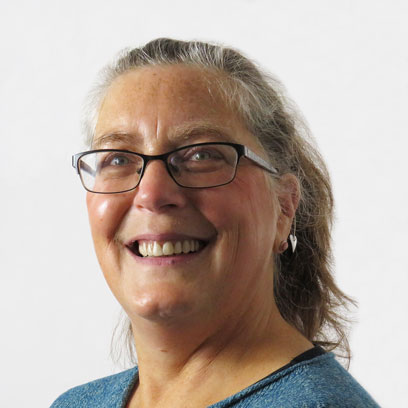 Tracey O'Neill
About Tracey:
Works as Psychotherapist / Art Therapist at First Psychology Centre, Aberdeen.
Languages spoken:

Tracey O'Neill is an experienced psychotherapist / art therapist who works with individual adults, children (age 5+), adolescents, and families with a wide range of issues and problems including: anxiety; low mood / depression; stress (including exam stress); abuse (in childhood and adulthood); anger / aggression; autism spectrum disorders; assertiveness; bereavement / grief; body image issues; chronic illness; gender and sexual identity; life transitions; mindfulness; obsessive compulsive disorder (OCD); panic; phobias; post-traumatic stress disorder (PTSD); relaxation; self-harm; and many more issues.
Tracey has particular experience working with trauma related issues: transition; grief / loss; bullying; and attachment issues.
Tracey's way of working
Tracey is an empathic practitioner who takes a psychodynamic approach to her
counselling
/therapy work while also incorporating some elements of the person-centred therapeutic approach. Tracey offers Mindfulness-Based Art Therapy and Dyadic (parent/child) Art Therapy as well as having a particular interest in Compassion Focused Therapy and Environmental Art Therapy and using elements of these in her work depending on the needs and preferences of each individual.
Tracey's background and training
Tracey has over 17 years' experience working in the fields of children, young people and their families, and mental health. She has worked as an art therapist in a variety of roles and settings, for a large part of this time, including working with children and young people in voluntary and educational settings. Tracey has worked as a counsellor and art therapist in the education sector for over five years. During this time she has worked with both primary and secondary aged children / young people.
Tracey has obtained level 3 Counselling Skills from Lincoln College and an MSc in Art Therapy from Queen Margaret University, Edinburgh. In addition, she has a Founcation in Art from Anniesland College, Glasgow and an MA (hons) in Art History from Aberdeen University. Tracey is currently studying for a Doctorate in Education at Stirling University.
Tracey is registered with the Health and Care Professions Council (HCPC) as an Art Therapist. She is also a full member of the British Association of Art Therapists (BAAT).

Tracey's fee
Tracey charges £65 per session for self-funded clients. She also works with clients referred via their employer/organisation – for further details, please visit
First Psychology Assistance.