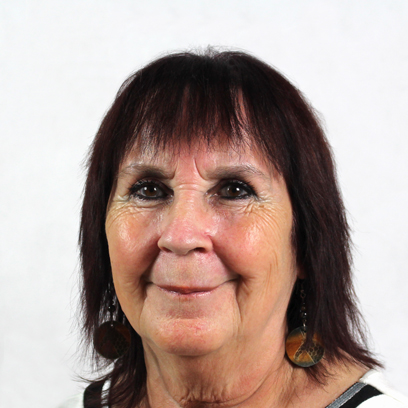 Sharon Laing MBE
About Sharon:
Works as Cognitive Behavioural Psychotherapist at First Psychology Centre, Aberdeen.
Languages spoken:

Sharon Laing is an experienced Cognitive Behavioural Psychotherapist who works with adults and children (4-16 years) at First Psychology Aberdeen.
Sharon works with clients with a range of issues and problems including: anxiety related issues (phobias, generalised anxiety disorder, social anxiety, trauma/PTSD, panic, health anxiety); depression/low mood/dysthmia; low self-esteem; bereavement; relationship issues; life transitions; self harm; and compulsive lying disorder.
She has significant experience working with individuals and organisations following traumatic events and has a special interest in working with military personnel (retired and serving) and their families. She also has experience working with individuals who are struggling to cope with everyday life or moving on from difficult periods in their lives. Sharon has experience with both adults and children in areas of adjustment, bullying, self-harm and relationship issues.
Sharon's way of working
Sharon uses a number of evidence based therapeutic approaches when working with clients including: cognitive behaviour therapy (CBT), Mindfulness based Cognitive Therapy, Interpersonal Therapy (IPT) and Compassion Focused Therapy. She works using a psychodynamic perspective. Sharon works in a flexible, collaborative and client-centred way and believes in flexibility and respect within a strong therapeutic relationship. She believes in working together to find a way forward and often uses diagrams, handouts, charts etc to support therapy where she feels this would be helpful.
Sharon's background
Sharon has a background in social work, specifically in emergency child protection, adolescents and family/relationship difficulties. For the past 14 years she has worked for the Ministry of Defence, with the Royal Marines and naval personnel. This work centred on both Iraq and Afghanistan deployments, supporting casualties and their subsequent complex care pathways, and in cases providing immediate support to the families of personnel killed in action. Sharon also has recent experience working with families of children who have complex disabilities and support needs, and was responsible for promoting their care plans.
Sharon holds a Diploma in Cognitive Behaviour Therapy (CBT). She also holds a professional Social Work Diploma and an additional certificate in Child Protection. She has completed a course in Trauma Risk Management.

Sharon is accredited by the British Association for Behavioural & Cognitive Psychotherapies (BABCP).

Sharon was awarded an MBE in January 2011 for her work with military personnel during the Iraq and Afghanistan deployments.
In August 2013, Sharon became the 39th Keeper of the Scone Stone.
Sharon's fee
Sharon charges £80 per session for self-funded clients. She also works with clients referred via their employer/organisation – for further details, please visit First Psychology Assistance.