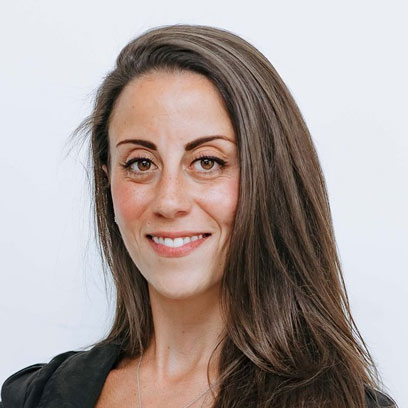 Dr Bernice Sant
About Bernice:
Works as Sports / Performance Psychologist at First Psychology Centre, Aberdeen.
Languages spoken:

ONLINE ONLY
Dr Bernice Sant is an experienced sports / performance psychologist who specialises in enhancing personal performance in a range of settings.
She works with individual adults on a wide range of issues linked to performance. These include understanding and addressing performance-related problems such as stress and anxiety; creating purpose and meaning; changing unhelpful behaviours that impact upon personal fulfilment and achievement (including procrastination); exploring and changing mindset; enhancing resilience and motivation; increasing assertiveness/ confidence; dealing with difficult relationships with colleagues or friends; improving physical activity and engagement with exercise; developing self-reflection and self-awareness; supporting performance in sports issues including recovery from injuries; developing mindfulness and relaxation; managing anger; and dealing with difficult personal situations such as loss or transitions.
Bernice's training is in sports psychology and she has a particular interest in working with sports performance related issues such as anxiety; resilience; motivation; physical activity and exercise related issues; self-reflection; performance sports issues; injuries; mindfulness; creating purpose; and behaviour modification.
Bernice is fluent in Maltese
and is happy to work with people who would feel more comfortable working in this language.
Bernice's way of working
Bernice works in a client-led way, tailoring her approach to meet the needs and preferences of each individual. She incorporates a number of different approaches into her work where she feels these may be helpful for clients. These include:
Counselling
;
Cognitive-Behaviour Therapy (CBT)
, Acceptance and Commitment Therapy,
Person-Centred Therapy
,
Mindfulness Based Therapy
, and Humanistic approaches.
Bernice is also able to offer
Coaching
.
Bernice's background and training
Bernice has a significant amount of experience working as a performance practitioner with a diverse range of performance individuals including those in sport, performing arts, business, the military, hospitals, academia, etc.
Bernice has a Professional Doctorate in Sport and Exercise Psychology and an MSc in Sports Psychology (both from Liverpool John Moore University); an MSc in Performance Psychology from Edinburgh University; and a BA in Psychology and Theatre Study.
Bernice is a chartered member of the British Psychological Society (BPS) and registered with the Health and Care Professions Council (HCPC).



Bernice's fee
Bernice charges £95 per session for self-funding clients. She also works with clients referred via their employer/organisation – for further details, please visit First Psychology Assistance.