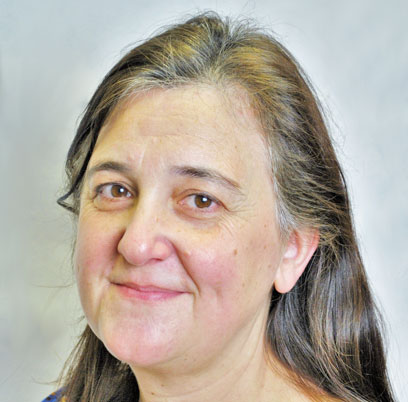 Miren Ortiz
About Miren:
Works as Senior Clinical Psychologist at First Psychology Centre, Aberdeen.
Miren Ortiz is an experienced senior chartered clinical psychologist who works with adults with a wide range of issues and problems including: anxiety (health, general, social); depression and mood-related issues; anger; life transitions; low self-esteem; chronic illness; assertiveness, loneliness; post-traumatic stress disorder (PTSD); bereavement / grief; stress (including exam stress); self-harm; abuse (from childhood / adulthood); insomnia; neglect (from childhood / adulthood); autism; gambling; chronic pain; and many more issues.
She has particular experience working with trauma-related issues (either as a result of a single event or long-term complex trauma); an ongoing interest in working with adults with Asperger's Syndrome; and experience of working with people dealing with chronic pain.
Miren offers
clinical supervision
to health professionals.
Miren's way of working
Miren takes a person-centred approach to her work with clients and offers a range of therapy options which she tailors to suit the needs and preferences of each individual. These include
Counselling
,
Psychotherapy
,
Cognitive-Behaviour Therapy (CBT)
,
Mindfulness-Based Cognitive Therapy (MBCT)
,
Eye Movement Desensitisation and Reprocesssing (EMDR)
, and Schema Therapy.
Miren's background and training
Miren is a chartered clinical psychologist with 19 years' experience working in adult mental health within the NHS. She also has extensive experience supervising trainees on a Doctorate Course at Edinburgh University.
Miren's first language is Spanish and she is happy to work with people who would feel more comfortable speaking in this language.
Miren is registered with the Health and Care Professions Council (HCPC) and a chartered member of the British Psychological Society (BPS).


Miren's fee
Miren charges £95 per session for self-funded clients. She also works with clients referred via their employer/organisation – for further details, please visit First Psychology Assistance.